Agnieszka Holland, Christian Frei, Zuza Krajewska, Bartek Chaciński – these are just some of the prominent figures of film and culture who will award prizes in all the competitions during the 18th Millennium Docs Against Gravity. Below we would like to present the complete juries of the Warsaw edition of the festival!
The Jury of the Millennium Bank Award – Grand Prix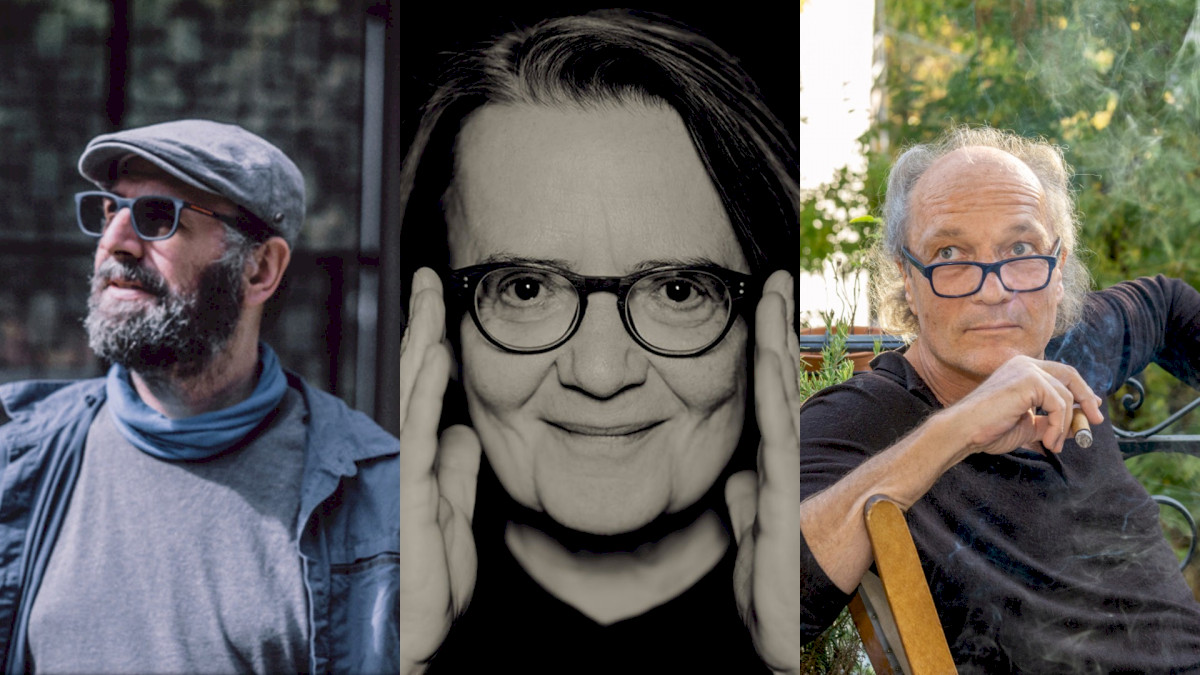 Tomasz Wolski - director, cameraman, and editor of over a dozen documentary films (1970, An Ordinary Country, Doctors, Palace, The Lucky Ones), which won numerous awards at the Krakow Film Festival, Visions du Réel, New Horizons, Millennium Docs Against Gravity, Los Angeles Film Festival, Camerimage, Palm Springs Film Festival and many other events. Member of the European Film Academy, Guild of Polish Documentary Filmmakers, and Polish Film Academy.
Agnieszka Holland - eminent director and screenwriter. She graduated from FAMU in Prague in 1971. At the beginning of her career Holland collaborated with Krzysztof Zanussi and her mentor Andrzej Wajda. She debuted with the TV movie Evening at Abdon's (1975), while her first film, Provincial Actors, premiered in 1978. Holland directed numerous internationally co-produced films, like Europa Europa (1990), Oscar® nominee for Best Writing. Her other Oscar® nominations came in 1985 for Angry Harvest and 2012 for In Darkness, both for Best Foreign Language Film.
Christian Frei - Swiss director and producer considered one of the most innovative and fascinating contemporary documentary filmmakers. Frei made his first documentary in 1981 and has been working as an independent filmmaker and producer since 1984. He works with the Swiss state TV broadcaster SF DRS. War Photographer was made in 2001 and received an Oscar® nomination for Best Documentary Film, subsequently winning awards at 12 international film festivals.
The Jury of the Polish Documentary Competition
Pamela Biénzobas - programmer with the Locarno Film Festival, Chilean-French film consultant, critic, and journalist. Graduate of the University of Chile's Journalism School and Paris X University. Extensively experienced in collaborating with film funds and organizing industry events.
Michał Walkiewicz - film critic, editor-in-chief of Filmweb.pl, graduate of the Adam Mickiewicz University's film studies program. Two-time recipient of the Polish Film Institute Award (2015, 2017), he also won the Krzysztof Mętrak Competition in 2008. Co-author of books on cinema (including works on Skolimowski, Cronenberg, and Lynch) as well as video games and digital culture. Currently collaborating with the Dwutygodnik.com portal, hosting the Walkie-Talkie talk show on Newonce.radio, and the Krwawa Gadka podcast on Filmweb.
Joana Sousa - filmmaker and curator. She lives in Lisbon, where she studied communication. Producer of the Queer Lisboa international film festival in 2010-2012. She has been collaborating with Doclisboa International Film Festival as programmer and coordinator since 2015. She became a co-director of the festival in late 2019.
The Jury of the Green Warsaw Award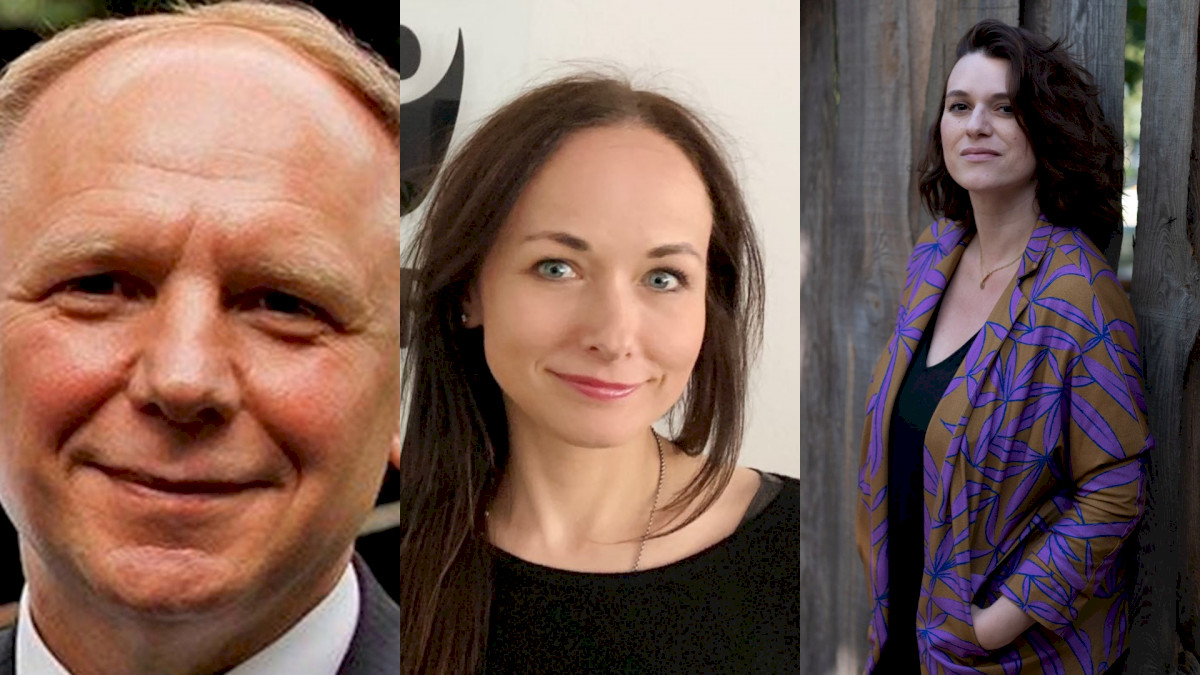 Leszek Drogosz - Director of Infrastructure Department of the City of Warsaw. Drogosz is responsible for ensuring the security of heat, power, water, and sanitation for residents of Warsaw. He is also involved in climate protection issues as one of the initiators and deputy director of the Climate Protection Team working with the City of Warsaw.
Karolina Kukielska—with nearly 20 years of experience in the media industry and public relations, Kukielska handles communication between WWF's nature initiatives, as well as overseeing social and educational campaigns organized by the foundation. For the last 7 years she has been responsible for the lights going out throughout Poland for Earth Hour, the world's biggest environmental campaign.
Paulina Górska—eco-activist and one of the most impactful eco-influencers in Poland, she tirelessly educates people on Instagram at @eko.paulinagorska and on other social media. Górska also blogs about ecology on www.paulinagorska.com. Former CEO of a company in the Wirtualna Polska group. Eco-expert, corporate social responsibility maven, professionally involved with electronic media for over 10 years.
The Jury of the Chopin's Nose Contest
Hanna Wróblewska - art historian, curator. Director of Warsaw's Zachęta National Gallery of Art since 2010, commissioner of the Polish pavilion at the Venice Biennale. AICA member, Deputy Chair of the Polish National Committee of the International Council of Museums ICOM Poland.
Anna Dziewit-Meller - writer, journalist, columnist at the Polityka magazine, novelist (Od jednego Lucypera) and author of best-selling children's books (the Damy dziewuchy dziewczyny cycle), editor-in-chief of Foksal Publishing Group.
Bartek Chaciński - editor of the culture pages of the Polityka weekly, music journalist, collaborator of the Dwójka radio, author of the Polifonia blog.
The Jury of the Best Cinematography Award
Weronika Bilska - cinematographer, graduate of the University of Silesia in Katowice, PSC member. Bilska shot over a dozen documentaries and short films. She won the Golden Tadpole at the 2009 Camerimage Festival and the Jan Machulski Polish Independent Cinema Award twice—in 2014 and 2018. In 2014 Bilska shot her first feature film, How to Disappear Completely, with Przemysław Wojcieszek.
Maciej Cuske - creator of independent 8- and 16-mm films since high school. In 2004 Cuske graduated from the Andrzej Wajda Master School of Film Directing and has been making predominantly documentaries ever since. An expert of the Polish Film Institute since 2009, he runs film workshops for children and adults throughout the country. His films won numerous awards in Poland and abroad.
Zuza Krajewska - one of Poland's most famous photographers, she authored the photos in Anja Rubik's best-selling educational project SexedPL and created It Should be OK, published in the 2018 edition of the Września Collection, a book dedicated to "people who are fed up with dividing Poland into two contrasting colors". A selection of her works from the Imago series, shot in the Studzieniec juvenile correctional facility, has been exhibited at major events in the world of photography.
The Jury of the Amnesty International Poland Award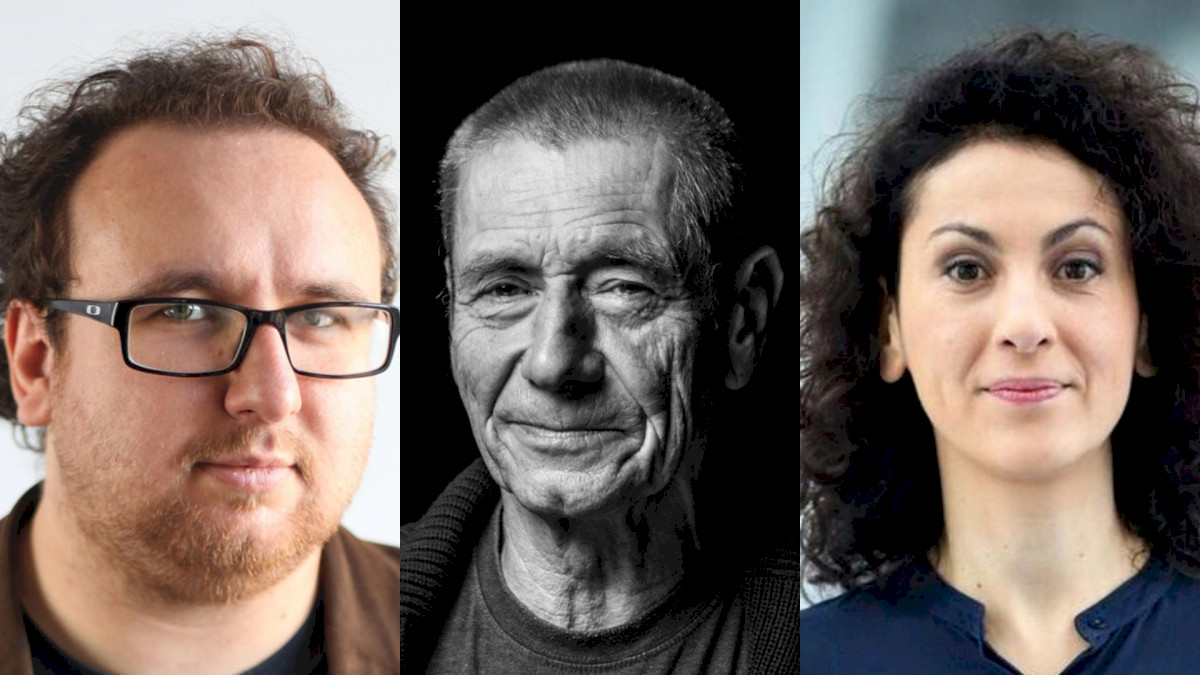 Jakub Majmurek - film scholar, essayist, opinion writer. An active film critic, he also covers literature and visual arts. Majmurek is a graduate of Jagiellonian University's film studies and Faculty for International and Political Studies, he also studied at the Graduate School for Social Research of the Institute of Philosophy and Sociology of the Polish Academy of Sciences in Warsaw. His articles appear in Tygodnik Powszechny, Gazeta Wyborcza, Oko.press, Aspen Review, and other publications.
Jacek Petrycki - cinematographer, documentary director. A member of the Polish Society of Cinematographers, he became its Vice President in 2019. Petrycki is also a member of the Polish Film Academy.
Draginja Nadaždin - graduate of the Warsaw University's Institute of Ethnology and Cultural Anthropology, Human Rights School of the Helsinki Foundation for Human Rights, and Leadership Academy for Poland. Nadaždin has been the director of Amnesty International Poland since 2007. She sat on the Zachęta National Gallery of Art's Programme Council in 2013-2016. In 2014 Nadaždin received a Gold Cross of Merit from the President of Poland. Fighting for human rights is her mission and lifestyle.