Co-presented with the Polish Cultural Institute New York
Few national cinemas have authored and challenged definitions of nonfiction film more persistently than Polish cinema. From Marcel Łoziński and Krzysztof Kieślowski to Anna Zamecka and Michał Marczak, the legacy of Polish nonfiction is long and consistently dynamic, led by both observational and narrative impulses, anthropological rigor and hybridized transgression. Founded nearly two decades ago, Millennium Docs Against Gravity has developed into the largest documentary film festival in Poland, and thus, thanks to the volume and consistently high quality of Polish nonfiction, one of the most important documentary festivals in the world.
In keeping with the Festival's trailblazing multi-city format, Museum of the Moving Image is proud to initiate and host the first New York iteration of Millennium Docs Against Gravity. This potent five-film series serves a dual purpose of recognizing the vital work of this ascendant annual showcase, and spotlighting recent standouts by Polish filmmakers. The series incorporates the final collaborative work of Polish film legend Andrzej Wajda, as well as indelible works by comparative newcomers Jasmina Wojcik, Pawel Ziemilski, Maciej Cuske, Malgorzata Goliszewska, and Kasia Mateja, and spans journeys in time and space to tales of love and community.
MoMI will also host live online discussions with the participating filmmakers (to be announced).
Millennium Docs Against Gravity (MDAG) is the only film festival in Europe that takes place in seven different cities at once: Warsaw, Gdynia, Wrocław, Katowice, Bydgoszcz, Lublin, and Poznan. The 17th Millennium Docs Against Gravity Film Festival was held in cinemas from September 4–18, 2020, and online from September 19–October 4. MDAG is a co-founder and member of the Doc Alliance network, which brings together seven key European documentary film festivals, the other six being CPH: DOX Copenhagen, DOK Leipzig, IDFF Jihlava, FIDMarseille, Visions du Réel Nyon, and Doclisboa. Earlier this year, the festival was selected by Moviemaker Magazine as one of the 25 Coolest Film Festivals in the World.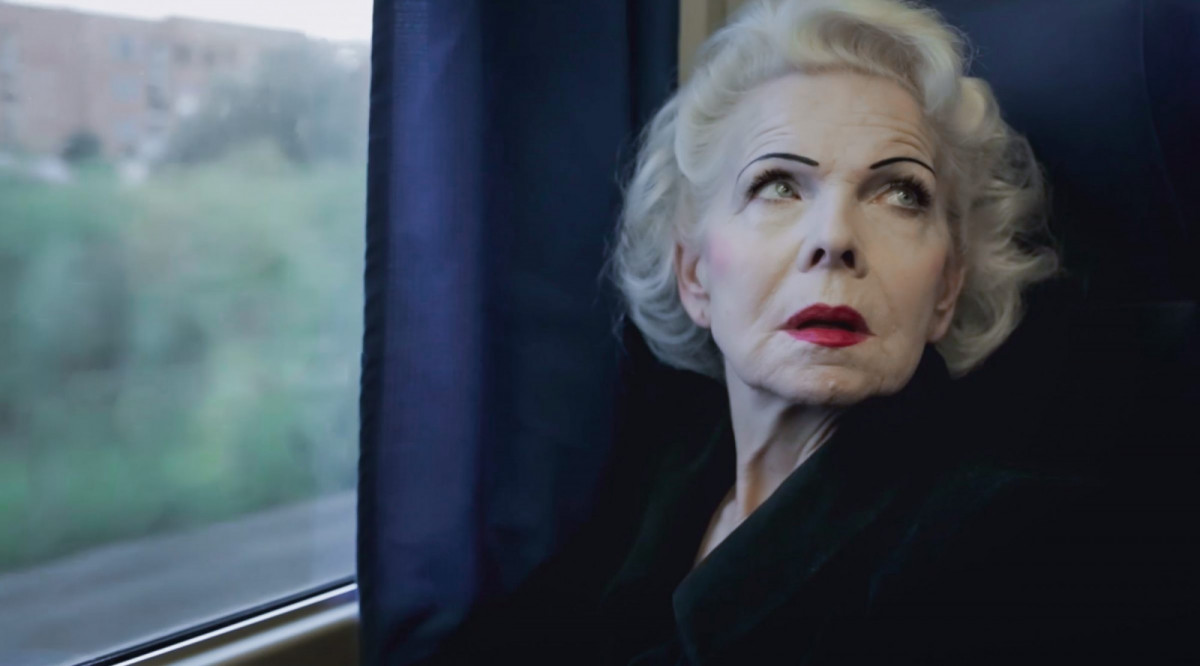 In Touch
Dir. Pawel Ziemilski. 2018, 61 mins. A playful and dazzling experiment in 21st-century correspondence, In Touch centers on a generation of young people who have emigrated from their tiny Polish village to Iceland for employment and greater opportunity. Amplifying their dependence on telecommunications apps like Skype to keep in touch with families back home, director Ziemilski devises room-filling, human-scaled projections of these video conferences, with Icelandic and Polish spaces overlapping and intermingling, fostering a sense of teleportation. Ziemilski's emotionally rewarding film features people who are hungry and grateful for the connection yet cannot disguise the sorrow of their compromised togetherness. Though completed before the COVID-19 pandemic, In Touch resonates deeply during a time when many are separated from the people and places they love. Special Jury Award for Mid-Length Documentary at the 2018 IDFA Documentary Festival. Nominated for Best Documentary at the 2020 Polish Film Awards.
Lessons of Love
Dirs. Malgorzata Goliszewska, Kasia Mateja. 2019, 73 mins. For most of her life, Jola has done what was expected of her. She raised six children and endured a marriage to an abusive, alcoholic husband. But now, later in life, she begins to go her own way, spending more time in Italy than her native Poland, hanging out with her girlfriends, dancing in nightclubs, taking singing lessons, and entertaining the possibility of love. She meets Wojtek, who treats her like a queen, but might want more of her than she's willing to give. Malgorzata Goliszewska and Kasia Mateja's Lessons of Love is a complex and loving observational portrait of a woman pushing against walls that have long defined her, evoking the struggles of women everywhere. Winner, Best Film on Psychology at the 2020 Docs Against Gravity Festival.
Marek Edelman...And There Was Love in the Ghetto
Dirs. Andrzej Wajda, Jolanta Dylewska. 2019, 79 mins. "Remember, love was the most important thing back then! Strong, unconditional love, where you are prepared to make the ultimate sacrifice, and give yourself completely to another person. Body and soul." So declared Marek Edelman, resistance fighter and the last leader of the Warsaw Ghetto Uprising. Proceeding from Edelman's own testimony, Jolanta Dylewska's complex documentary contrasts boldly colorful reenactments, written by Agnieszka Holland and directed by the legendary Andrzej Wajda, with more familiar black and white newsreel footage. And There Was Love in the Ghetto surveys neglected tales of love and lovers in the Warsaw ghetto, and reaffirms how victims of the Holocaust nonetheless fought to live and die on their own terms. Nominated for Best Documentary at the 2020 Polish Film Awards.
Symphony of the Ursus Factory
Dir. Jasmina Wojcik. 2018, 60 mins. The Ursus Factory in Warsaw, Poland, used to be one of the largest producers of agricultural machinery in Europe, and for nearly a century it symbolized a thriving Polish industry. But when the Communist government collapsed in the early 1990s, the Ursus Factory went with it, derailing the careers of thousands of employees. In this ingenious and joyous act of artistic collaboration, a team of filmmakers, choreographers, and composers work with ex–factory employees to reanimate the ruins of the Ursus. Alongside tractors that have been returned to the site of their construction, the Ursus veterans recreate a day at work using remembered body movements and voicing industrial sounds, culminating in a symphony of proud, rigorous exhumation. Nominated for Outstanding Achievement in a Debut Feature Film and Outstanding Achievement Original Score at the 2020 Cinema Eye Honors. Nominated for Best Documentary at the 2020 Polish Film Awards.
The Whale from Lorino
Dir. Maciej Cuske. 2019, 59 mins. In Russian and indigenous language with English subtitles. In Chukotka, on the northeastern coast of Siberia, winter blankets the land ten months out of the year. Here, the whale-hunting Chukchi, one of the oldest indigenous tribes in the region, fight to maintain their community, their traditions, and their way of life in the face of dwindling natural resources and the cruel indifference of the Russian authorities. Maciej Cuske's ruggedly beautiful film is a rich ethnographic immersion in a blighted world teetering on the brink of doom, simultaneously redolent of the romantic optimism of Robert Flaherty's Man of Aran and the environmental pessimism of Akira Kurosawa's Dersu Uzala. Winner of the Polish Competition Prize for the Best Production at the 2020 Docs Against Gravity Festival.